OG "Keefe D" Claims to Know Who Killed Tupac! [WATCH]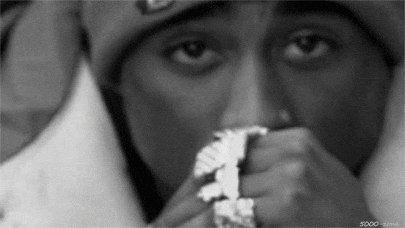 We've been looking for the answers to the old question "who killed Tupac" for two decades while an ex-gangster sat on pertinent info! Duane Keith Davis, known as Keefe D, is the uncle of the main suspect, Orlando Anderson, in the age old case and disclosed in a new Netflix documentary that he had a part in the murder.
The Netflix documentary "Unsolved, Tupac and Biggie Murders" was based on the original detective work and files by the LAPD Task Force which was led by Greg Kadig.
Via DailyMail:
"Kading's findings were based on a tape of Davis recorded under immunity. Davis, in a separate documentary titled 'Death Row Chronicles', said he is now ill and wants to reveal what happened on the sad September night.'I was a Compton kingpin, drug dealer, I'm the only one alive who can really tell you story about the Tupac killing,' Davis said.
(Pictured, Orlando Anderson)
He added: 'People have been pursuing me for 20 years, I'm coming out now because I have cancer. And I have nothing else to lose. All I care about now is the truth.'
But despite the sensational admission, Davis refused to name the killer.
He said that he would keep it secret 'for the code of the streets,' but added: 'It just came from the backseat, bro.'
Tupac died six days after his shooting on September 7.
He had been driving with Death Row Records chief Suge Knight when a gunman in a white Cadillac is said to have pulled up beside his BMW, which was stopped at traffic lights.
The star was then shot in the chest, thigh and arm.
But nobody has been convicted of his killing.
Davis said his nephew was attacked and beaten by Tupac and members of his crew, prompting his desire for revenge.
Anderson was reportedly affiliated with the notorious Crips gang, while some of Tupac's associated were linked to their equally notorious Bloods rivals.
Anderson died in a gang shooting in 1998, but always denied involvement in Tupac's murder."
I get that he wants to keep the "code of the streets" but come on man, are you just going to wait until you're on your deathbed? Although Tupac's mother has now passed, the fans and the rest of his family deserve closure. If you're interested, the documentary is available now on Netflix!