Viola Davis Outdoes Herself in "Widows" Trailer! [WATCH]
Viola Davis is clearly one of the world's best dramatic actresses of all time. Don't debate me. It's the truth! No one, I repeat, NO ONE can out cry Viola in any scene.
Exhibit A: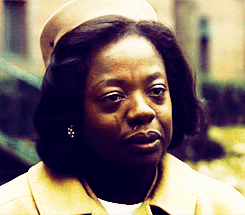 Exhibit B: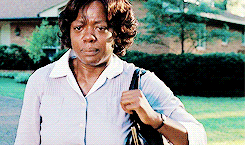 If those two aren't enough proof for you, go and watch her OSCAR WINNING performance in "Fences"! Lawd Viola can cry!
This new film, "Widows", isn't just another chance for her to fire up the water-works, it's a chance to see Viola in a film that features explosions and great action!!
Via EW:
"Written by McQueen and Gone Girl author Gillian Flynn, Widows follows four grieving women — played by Viola Davis, Elizabeth Debicki, Cynthia Erivo, and Michelle Rodriguez — who plot to complete a dangerous heist that left their criminal husbands dead. Liam Neeson plays Davis' spouse, who fronted the ill-fated gang, and the cast also includes Colin Farrell, Lukas Haas, Robert Duvall, Jon Bernthal, Carrie Coon, Andre Holland, and Daniel Kaluuya
."Our husbands aren't coming back. We're on our own," Davis is heard saying in the new footage. "They stole a lot of money and now people want it from us. Now, the best thing we have going for us is being who we are.
"And why is that? "Because no one thinks we have the balls to pull this off," she declares.
Though McQueen has directed several short films and a Kanye West music video since winning a Best Picture Oscar for 12 Years a Slave, Widows marks his first theatrical release since 2013. His other credits include the critically lauded pictures Hunger and Shame."
Check out this amazingly dramatic trailer!
This film is due out November 16, 2018 and is already rumored to be a blockbuster for 20th Century Fox. I can't wait to see this one!