Gamers Delight! Netflix to Offer Video Games for Subscribers at NO CHARGE!
PHOTO ILLUSTRATION BY THIAGO PRUDÊNCIO/SOPA IMAGES/LIGHTROCKET VIA GETTY
Netflix subscribers have noticed a slight increase in their subscription prices of the last few years and, most of them, have held on to their plans in spite of it. With hit shows like "Bridgerton", "Manifest" and "Stranger Things" the increase in price is understandable, especially if you've cut the cable cord! Now, Netflix is offering something movie watchers never even saw coming. Video games!
The streaming giant broke the news in a shareholder letter released ahead of its Tuesday earnings call.
While the letter said Netflix is still in the "early stages of further expanding into games," the streamer's offerings will first be "primarily focused on games for mobile devices."
"We view gaming as another new content category for us, similar to our expansion into original films, animation and unscripted TV," the shareholder letter said. "We're excited as ever about our movies and TV series offering, and we expect a long runway of increasing investment and growth across all of our existing content categories, but since we are nearly a decade into our push into original programming, we think the time is right to learn more about how our members value games."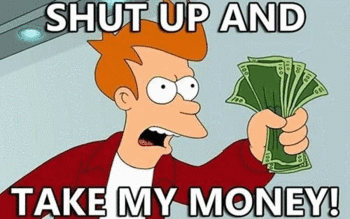 In Tuesday's earnings interview, Netflix COO and chief product officer, Greg Peters, said the company's goals for its gaming offerings would be to extend Netflix's IP, create standalone games — some of which could be spawned into a series or film — and license games to help "increase the volume" of Netflix's library.
"It's a multiyear effort. We're going to start relatively small. We'll learn, we'll grow," Peters said. "Our subscription model yields some opportunities to focus on a set of game experiences that are currently underserved by the sort of dominant monetization models in games. We don't have to think about ads, we don't have to think about in-game purchases or other monetization, we don't have to think about per-title purchases. Really, we can do what we've been doing on the movie and series side, which is just hyper, laser focused on delivering the most entertaining game experiences that we can."
The Hollywood Reporter noted that Netflix hired Mike Verdu, a former Facebook and Electronic Arts executive, as its new vp game development. The expansion doesn't end at just gaming, either: The streamer also hired N'Jeri Eaton, previously the head of content for Apple Podcasts, as Netflix's first head of podcasts.
It looks like Netflix is slowly but surely preparing to take over the entire at home entertainment market and. . . we can't wait to see what's next!
Are you a gamer? Will this change the way you view Netflix? Let's talk about it in the comments below!